Women Empowerment Network
Our Women's Empowerment Network (WEN) aims to give all GRT women a stronger collective voice
Summary
Our Women's Empowerment Network (WEN) has 10 members representing GRT women. The aim of the network is to create a peer support group, a platform for voices to be heard, to harness existing skills within the group and give all GRT women a stronger collective voice.
The network will support other less fortunate GRT women from the community to build confidence and to address discrimination. The group was launched on International Women's Day 2017 in the Houses of Parliament.
The WEN hosted an event in parliament to mark International Women's Day in March 2018.
In 2019, WEN organised the first every Gypsy Feminism event, and celebrated the launch of 'Never Going to Beat You', a film about domestic abuse.
2020 and 2021 were busy years for WEN not least because of the Covid-19 crisis, and the changes it will bring to our personal and professional lives. We will continue organising off and online workshops and training days to upskill our members to be confident and knowledgeable in taking part in political discussions and in challenging discrimination.
For further information about our WEN and inquiries on how to join, please contact partnershipsmanager@travellermovement.org.uk.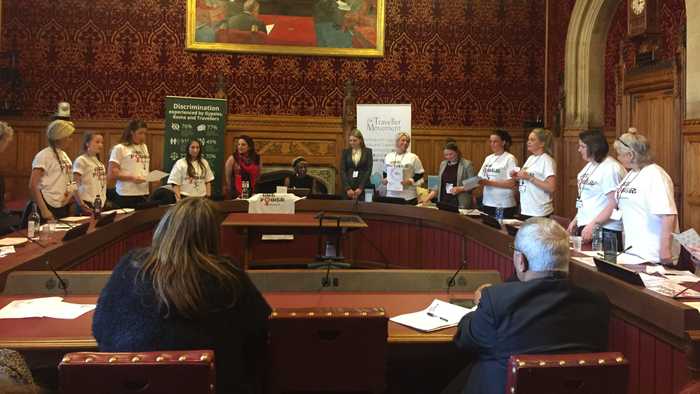 Annual Review Downloads
WEN has been subject to annual reviews, since its inception. Download here: